Video production and WordPress site design for educational institutions, non-profits and small businesses
If you are an educational institution, non-profit or small business who needs to explain to the world what you do, and why it matters, let's chat. You may need an explainer video for a funding proposal but don't have a clue where to start. Or you may need a creative marketing video for your website. Our highly personalized services will take the stress out of these complex projects.
EXPLAINER VIDEOS
Short videos which distill complex ideas for a general audience.
MARKETING VIDEOS
Tell the world about your small business or artistic venture in a creative and eye-catching way.
WEBSITES
WordPress website navigation and content development for small businesses and non-profits.
Distill your message to its essence so your audience can understand and take action.
Beth has spent the last 20 years in education communications, refining and simplifying research concepts for a general audience.
Her broad skill set includes:
Script writing
Concept development
Interviewing students, researchers and non-profit experts for video. A huge part of interviewing consists of putting the subject at ease in front of the camera.
Graphic design
Award winning web design
Motion graphics and animation
Client relations and customer service
Social media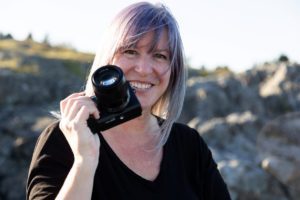 Beth Doman
Founder
Videographer, editor and concept developer.